STUNNING NEW MUST SEE VIDEO FROM
THE INFINITY INTENTION
"A talented vocalist with a voice and songs somewhere between Janis Joplin and Joan Osbourne." - Melodic.net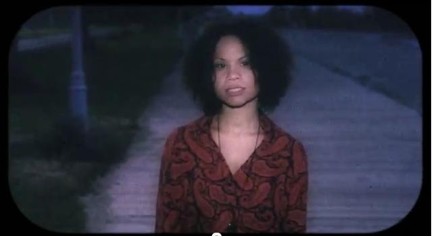 **Watch the Video for "That Old Road"**
If you haven't had the chance to check out Canada's The Infinity Intention yet, now is the time to do so. Just releasing their stunning and gorgeous new video for the single "This Old Road," the group is about to put you In a musical trance that you will never want to snap out of. "This Old Road," was directed and filmed by Jean Pierre Joubert of Beyond the Box Productions. Singer Laura Aidanblaise is like an actress in a film that will have you wondering how it ends. Her beautiful voice matches the equally brilliant video that will lead you to Canada's best kept secret.
According to singer/songwriter/backbone of Toronto band The Infinity Intention, Laura Aidanblaise, the outfit was formed back in 2010 with the express intention of attaining "something beautiful and weathered." With their debut EP, Under the Water, we've got to say they succeed in doing just that. Capitalizing on Aidenblaise's undeniable song writing ability, haunting voice, and an intensity of delivery that has been compared to PJ Harvey, this outfit has delivered something to be proud of.
Aidanblaise's personal musical influences encompass Classic and neo-Folk, the 90's Indie Rock scene, New Wave and Psychedelic genres. Today, the Infinity Intention is Andrew Masuda, Laura Aidanblaise, Juliet Manning, Thomas Aulich and Arty Basinski. Drawing from pantheist themes, ecoteric obsessions, and even coded political commentary, Aidanblaise's songwriting offers a nod to Canadian Greats such as Leonard Cohen and Buffy St. Marie whilst still cementing her own aesthetic on the sound. Their newest EP, Under the Water, was produced by renowned Indie Producer Mike Olsen, (Arcade Fire, Hidden Cameras). Now, with the mix and use of synthesizers, organ, electric and acoustic guitars, The Infinity Intention's sound has evolved into something more shoegazey, with strong elements reflective of Paisley Underground.