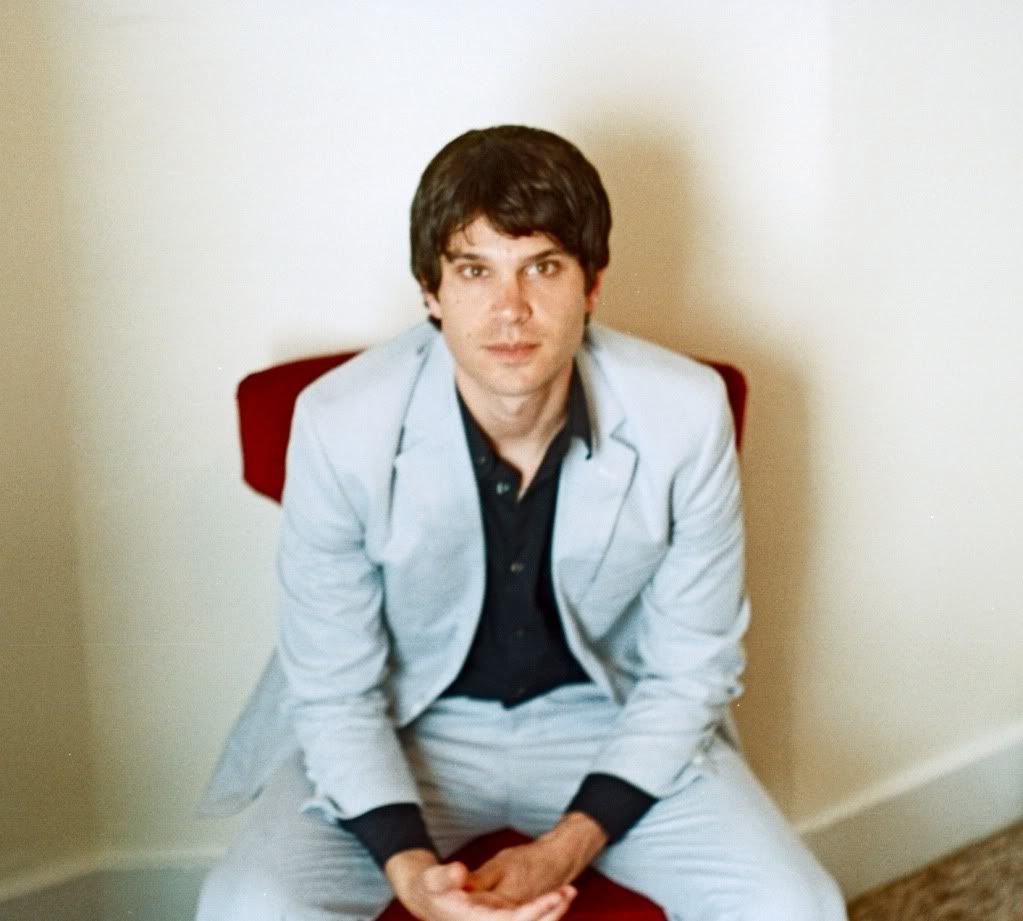 FACES ON FILM HANDPICKED BY THE SHINS TO OPEN EAST COAST SHOWS
LOS ANGELES, CA, September 19, 2011 - Following on the heels of a successful summer tour with dream-folk songstress Marissa Nadler, Faces on Film has been handpicked by indie pop kings The Shins to open several East Coast shows for them this week. The jaunt will start this Thursday, September 22 at The Phoenix Concert Theatre in Toronto before heading to Boston for a hometown show at The Paradise on Saturday, September 24 and then New York City's Bowery Ballroom on Sunday, September 25. Led by Boston-based multi-instrumentalist and singer Mike Fiore, Fiore will be accompanied by a full band to help bring the folky, pastoral material from his recently released sophomore LP, Some Weather (Nice Music Group), to life.
Anchored by Fiore's warm, reverb-drenched vocals and with each track imbued with a sense of nostalgia, the self-produced Some Weather is a sprawling 11-track collection that blends sepia-toned indie rock, woodsy folk, heartfelt alt-country, '60s British invasion, rootsy Americana and old-timey country and western resulting in comparisons to My Morning Jacket, Band of Horses, Iron and Wine and Fleet Foxes. Longtime supporters the Boston Globe
hailed the album as "striking," exclaiming: "But it's not mere atmosphere or embellishment - or Fiore's mesmeric echo of a voice - that makes 'Some Weather' so thoroughly arresting. It's the sustained sense of otherworldly place and space, conjoined with melodies that arc and bend and soar to the sky - and then seem to billow beyond it."
Some Weather
follows Faces on Film's revered 2008 album The Troubles, an album that explored the darker side of indie rock and was likened to Modest Mouse and Annuals. The debut led to Fiore winning Boston Phoenix's
2009 award for Best Singer/Songwriter in Boston and a spotlight by NPR's "S
econd Stage," who said his music showcases "both the epic and the intimate." This has all earned Fiore tours alongside The Veils, Foreign Born and Freelance Whales as well as slots on stages with the likes of Mirah, Blitzen Trapper, Akron/Family, A.A. Bondy and Richard Ashcroft.
FACES ON FILM WITH THE SHINS
September 22 - Toronto, ON @ Phoenix Concert Theatre
September 24 - Boston, MA @ The Paradise
September 25 - New York, NY @ Bowery Ballroom
October 20 - New York, NY @ The Studio at Webster Hall*
*without The Shins