Genre-bending Songstress Joins Allen Stone For Additional Tour Dates, Makes Television Debut On "Last Call With Carson Daly"
The smoky rasp of ZZ Ward is turning heads across various continents, as this unique songstress has begun sharing her gritty blues-soaked, hip-hop inspired tracks live on tour with the soulful Allen Stone. Having just returned from a unanimously praised run in the UK, Ward will continue her trek alongside Stone for additional U.S. dates. This run will lead into the release of her debut EP, Criminal, due June 19 on Boardwalk/Hollywood Records.
The four-song EP showcases Ward's self-proclaimed "dirty blues with beats" and the debut title track features the husky growl of Freddie Gibbs, which flaunts the overall defining ingredients to Ward's musical amalgamation. She effortlessly straddles the two distinct genres of blues and hip-hop, making no attempt to shy away from either.
Ward first introduced us to her genre-bending style with her Eleven Rosesmixtape, a collection ofreinterpretations she churned out while in the studio working on her EP, and forthcoming debut LP. The musical collage showcased her musical dexterity and dripped with her signature attitude, as she fearlessly belted over known hip-hop favorites ranging from Tyler, The Creator to Childish Gambino. Now, she steps out with fresh new tunes, replete with new beats and her unmistakable belt.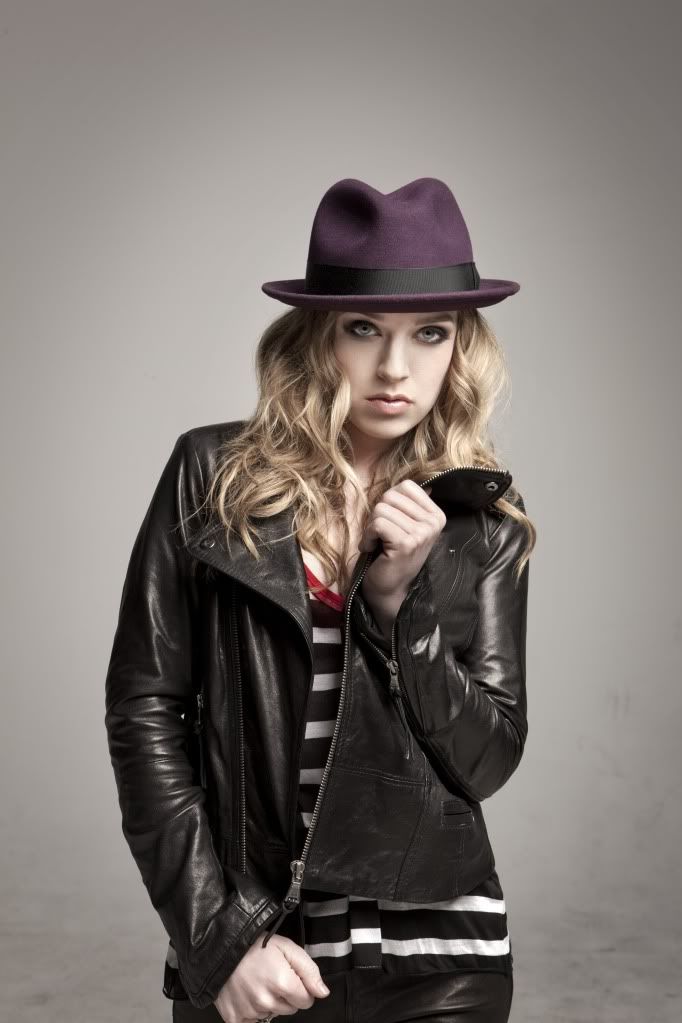 Early EP acclaim from
Esquire
reads: "The first time we heard her smoky rasp, she was belting over the beat of Tyler, The Creator's 'Yonkers' on her own mixtape. ["Criminal"] swelters a little more slowly, but it's no less ballsy: Her wailing runs over rapper Freddie Gibbs' cameo damn near make this NSFW."
Meanwhile, Marie Claire gravitated toward forthcoming LP track "Last Love Song" and stated: "Whether her bluesy belting is accompanied by hip-hop beats or, as here, a gently plucked acoustic guitar, the palpable heartbreak in her voice will raise goose bumps down your spine."
Prior to joining Stone on the road, Ward tore through Austin, Texas during SXSW, playing numerous shows almost on a daily basis, which all culminated with an intimate sit down with "Last Call With Carson Daly." Not only did she perform acoustic renditions of three of her songs, "Last Love Song," "Put The Gun Down," and "Til The Casket Drops," she gave insight to her upbringing in Oregon, driving logging roads to sing hooks for hip-hop artists, selling CDs out of her car, and of course, her initiation into the world of blues.
Catch ZZ Ward as she winds through the country on this tour, and behold the San Francisco Bay Guardian's prediction: "The chanteuse's 'dirty blues with beats' sound has gathered its fair share of buzz and she seems to have the poise and the chops to become a star."
ZZ WARD WITH ALLEN STONE
| | | |
| --- | --- | --- |
| May 5 | Columbus, Ohio | The Basement |
| May 7 | Philadelphia, Pa. | World Café Live |
| May 9 | Danbury, Conn. | Heirloom Arts Theatre |
| May 10 | Rochester, N.Y. | Water Street Music Hall |
| May 11 | Toronto, ON | The Mod Club |
| May 13 | Greensboro, N.C. | Greene Street Club |
| May 15 | Jacksonville, Fla. | Jack Rabbits |
| May 16 | Tampa, Fla. | The Orpheum |
| May 17 | Orlando, Fla. | The Social |
| May 19 | Houston, Texas | House of Blues/Bronze Peacock |
| May 20 | Dallas, Texas | House of Blues/Cambridge Room |