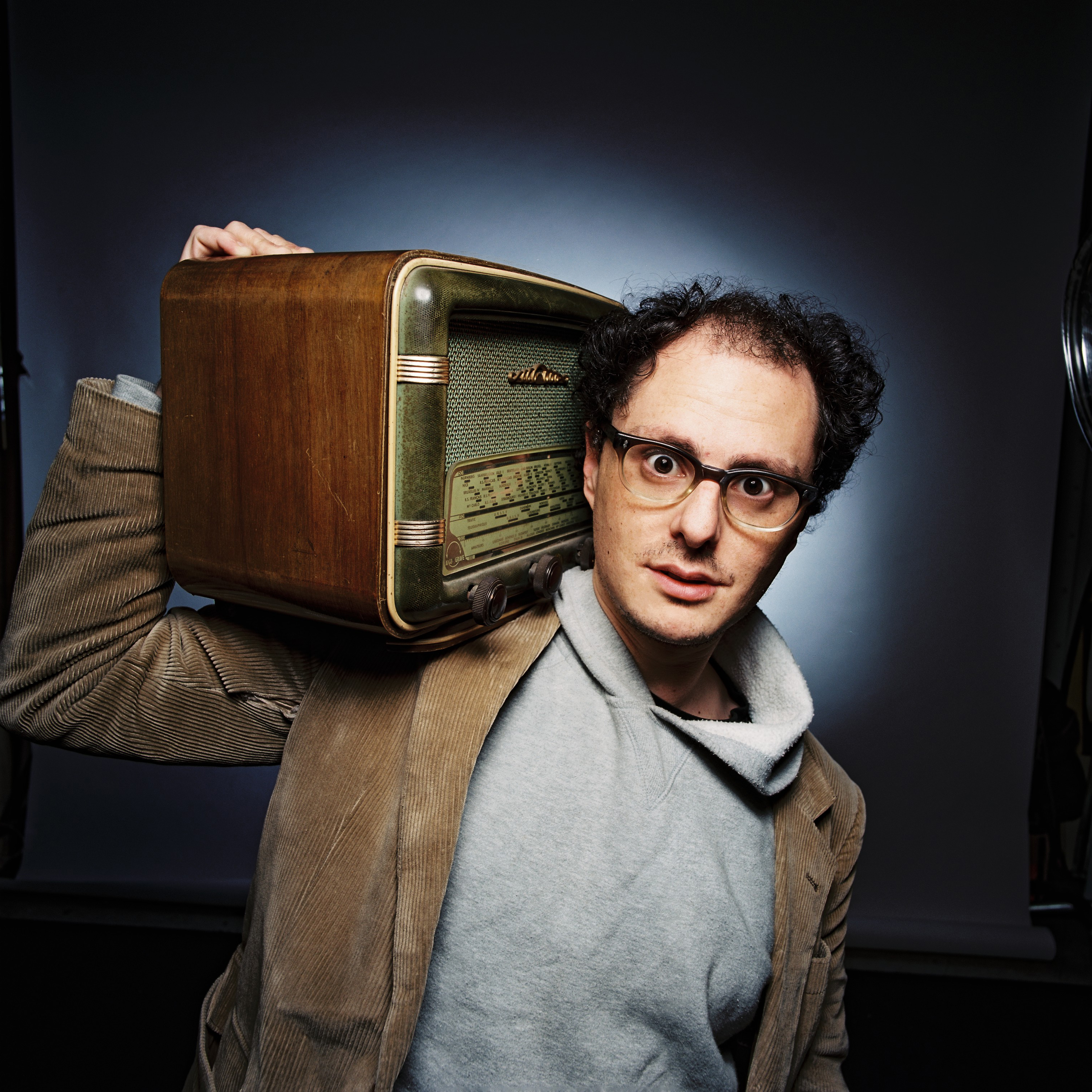 In its third year, Yiddishfest will be taking over the Central Park Summerstage in New York once again…this time with acclaimed hip hop, klezmer, indie electronica artist SOCALLED on board. The admission-free event takes place on June 26th, which will be celebrating "traditional Klezmer and modern interpretations" that blend all genres from hip hop to rock. Socalled will be taking the stage alongside high profile acts such as The Klezmatics.
For those of you who have never witnessed the SOCALLED experience, Josh Dolgin mixes a concoction of sound that boils down to funk-meets-hip-hop-meets-indie-electronica. SOCALLED, also known as Josh Dolgin, creates melody dashing and crashing through all parts of the musical spectrum. He doesn't shy from embracing his Jewish roots and delves into the realm of Klezmer, all the while continuously putting out hip, danceable tunes and walking (and sometimes straddling) the fine line between absurd and genius.
A pianist, producer, composer, arranger, rapper, singer, journalist, photographer, filmmaker, magician, cartoonist and puppet maker; SOCALLED is all of the above and more. Recently releasing his fourth album Sleeopver, last year, SOCALLED has gained great success in the online world, and has a viral video ("Work With What You Got") to prove it.
I would love for you to join us at this year's Yiddish Fest in New York City, and get the full SOCALLED experience.