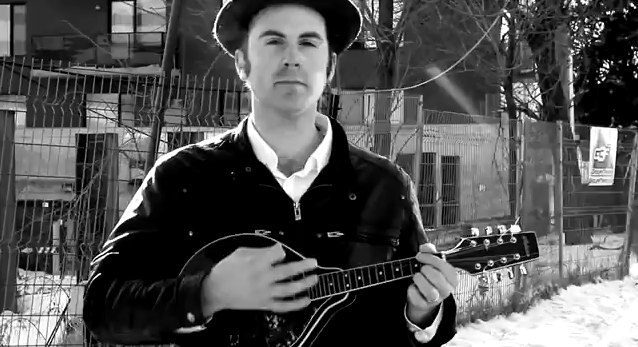 *WATCH ANDREW JOHNSTON's
"SOMETHING YOU ALREADY KNOW*
This week ANDREW JOHNSTON is making waves with a stellar video premiere on RELIX for "Something You Already Know;" the first single off of his debut album, The Wake of the Wonder Years. The stunning black and white video takes you on a journey, led by Johnston, in Montreal. Directed / Edited by Derek Dugas and co-Director Mike Paterson, the heartfelt video was shot over a freezing cold February weekend, with great friends in tow.
ANDREW JOHNSTON says about the piece:
"The Something You Already Know," video showcases a side of Montreal that most tourists and people that idealize the Montreal cultural scene aren't necessarily exposed to. In the video you can see the crumbling infrastructure, wide spread condo development, and bumper-to-bumper traffic that characterize the Montreal I know. The song is about the work a day world many of us inhabit and our efforts to remain hopeful in the face of our daily routine. Incidentally, the footage was shot near my place of work, and features many of the landmarks that make up my daily experience."
"Something You Already Know," is an infectious track that will leave you wanting more of what ANDREW JOHNSTON has to offer. With carefully strummed guitars starting off the track, as a strong piano makes an entrance, the song picks up with perfect harmonies, which is a little reminiscent of Sloan's Between the Bridges. Take a peek at this gorgeous new video, and be prepared to discover your favorite new artist.
TOUR DATES
Thursday, April 19th – Jackie and Judy's – Montreal
Sunday, April 22nd- The Elmdale Tavern w/ Eric Passmore – Ottawa
Thursday, May 17th – The Central Bar - Toronto
LINKS
Official Website
Facebook
Twitter