"….a sneer that sounds like shit tastes, and he spits it across this fuzzing Sonic Youth barrage while his guitar gentle pukes. Somehow it ends up pretty euphoric. Weird."
-NME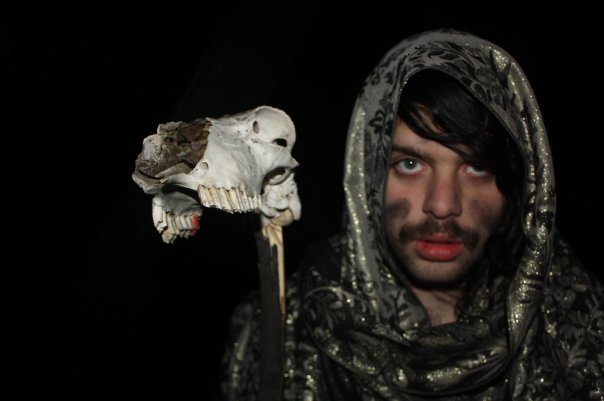 Zayd Thring is Pets With Pets. Starting in late 2006, with a home recorded EP, Zayd took on the moniker Pets With Pets soon thereafter. In 2007 he took on a drummer, the first of many that define the group over the years, and started playing shows as a band. From the start, Pets With Pets have garnered attention from the likes of NME, and have gained a cult following. Now it is time for the Australian duo to head to the States for their first trip to SXSW. Announcing a handful of shows at the festival, we are about to get our first taste of what Pets With Pets has to offer.
Last year saw the band releasing Saturday Aquatic Pixie Acid, released on Sensory Projects, to critical acclaim. Following that Pets With Pets did a national tour that included 2 sold out shows in Melbourne. No small feat!
Alongside Zayd is bassist Ash Buscombe from Witch Hats, Will Macfarlane on synthesizer from The Shocking Pinks (who were signed to DFA Records) and Alex MacFarlane on drums.
Currently releasing their debut U.S. single just in time for SXSW, the infectious track "Pixie Child" will soon become your favorite song for 2012…already. Psychedelic guitars, steady and tight drumming, is layered with intricate synthesizers, that blend in with squeaky vocals. This brilliant combination will catch your attention right from the start. Along the likes of indie lo-fi favorites, Sonic Youth and Waaves, Pets With Pets will blow you away….and your eardrums as well. But in the best way possible.
Be sure to catch the band at their select SXSW shows. Pets With Pets are also available for interviews, and additional SXSW shows. For all press inquiries, please contact me at Melissa@TheMusebox.net
TOUR:
03/16 - And So... Party @ Spider House
03/18 - Aussie BBQ Showcase @ Maggie Mays
LINKS:

OFFICIAL BIO
TWITTER
FACEBOOK