Miracle Fortress Debuts A New Video for "Possession"
Performs at CMJ this Week and Announces European Tour Dates
"an album full of sophisticated late-night hangout music." - Under the Radar
"[Miracle Fortress] have crafted a record as sleek as it is introverted...Everything is smoothed and stacked
seamlessly" - Pitchfork
"Miracle Fortress (led by Graham Van Pelt) is the judge, jury, and executioner-writing, performing, producing, and engineering an entire album-it's particularly fascinating. Miraculous, even." - BULLETT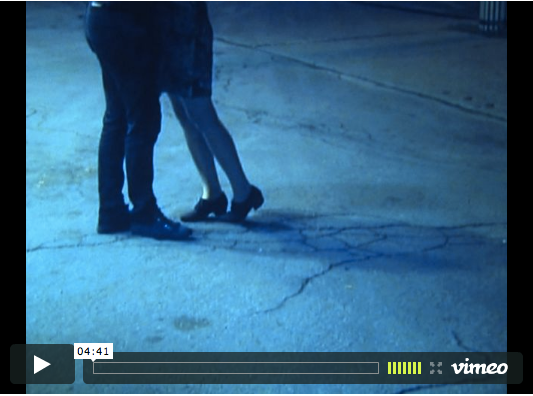 Montreal-based musician and producer

Miracle Fortress (aka Graham Van Pelt) has
unveiled a new video for the song "Possession", the first in the series of the bonus singles he has offered for free this year
.
"Director Tim Kelly has painted a stirring portrait of a young and real Montreal family on the verge of a new life, lovingly framed in an austere panorama of the city itself," says Van Pelt of the video, "In my opinion he's nailed the song, its feel and intention perfectly."
"Possession"
is part of the unique co
ntent Miracle Fortress has been offering,
followed by two original tracks,
"Seabird" and "Tropic of Canada
from a collection of unreleased material Van Pelt
wrote simultaneously while writing his sophomore album,
Was I the Wave?
Lauded by Pitchfork, Stereogum, NYLON, XLR8R
and Exclaim! among others the album is available now on Secret City Records (Diamond Rings, Plants and Animals).
Van Pelt worked on a great deal of material during the three year lapse Was I the Wave? and his Polaris-Prize nominated debut, Five Roses.

He will continue to release new tracks and remixes as the band tours the globe behind

their latest album

.
Following up a set of late summer European tour dates Miracle Fortress will return to North America this week for CMJ Music Marathon, Halifax Pop Explosion, and will head back overseas in December for an additional string of European dates.
Miracle Fortress Live in Concert
10/20 Brooklyn NY @ Public Assembly (CMJ 3PM) &
10/21 New York NY @ Arlene's Grocery (CMJ 11:30PM) & %
10/22 Halifax NS @ Olympic Community Hall #
12/06 Hamburg DE @ Astra Stube
12/08 Paris FR @ L'Espace B
12/11 London UK @ Hoxton Bar
12/14 Glasgow UK @ Captains Rest
12/16 Dublin IE @ Crawdaddy *
12/17 Galway IE @ Rosin Dubh
& w/ Pat Jordache, Tonstartssbandht
% w/ The Barr Brothers, Hollerado
# w/ Chad Van Gaalen, Suuns
* w/ Moths