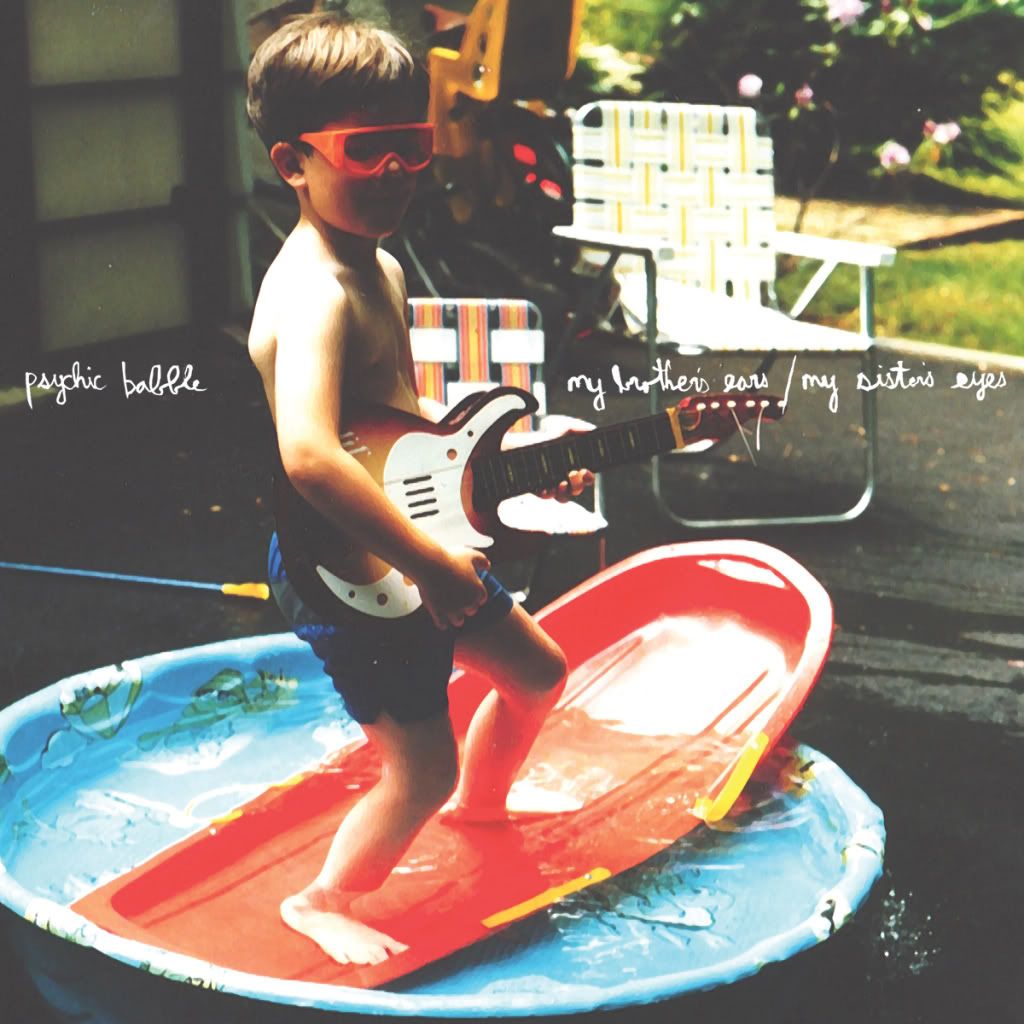 PSYCHIC BABBLE PREMIERES SONG EXCLUSIVELY ON SPIN.COM TODAY
Psychic Babble's debut full-length album, My Brother's Ears/My Sister's Eyes, won't be out until August 16 on Yenta Records but starting today you can download one of the many standout tracks, "You Said It," exclusively at SPIN.com
The song, as SPIN describes, "meshes bright, Cure-sounding guitar with handclaps, sunny keyboard swells, and an upbeat lyrical take on a new love."
CLICK TO HEAR/DOWNLOAD "YOU SAID IT"
The musical alias of Philadelphia-based multi-instrumental Colin Frangicetto, Psychic Babble creates richly layered songs filled with swirling guitars, soaring vocals, rich harmonies, punchy percussion and glitchy electronics. Inspired by everything from the Beach Boys and Peter Gabriel to Ride and Radiohead, the album is an expansive listen that distills a variety of influences into a heady concoction that ranges from lo-fi bedroom confessionals to dream-pop and shoegaze.
If you like "You Said It" you can download another new track, "Five Fold Kiss (Don't Sleep)," via
Psychic Babble's Facebook page
or
HERE
, as well as two covers that don't appear on the album: Slowdive's "Alison" and Mazzy Star's "Fade Into You."
A huge sounding record that belies its modest means and creation, My Brother's Ears/My Sister's Eyes sounds more like the product of a full band than the mostly solo endeavor it was. Recorded in multiple apartments, vans, hotel rooms, tour buses and anywhere he had a quiet moment over the last several years, the self-produced LP is an accomplished piece of work dedicated to sonic playfulness, texture and melody that exhibits Frangicetto performing nearly every instrument heard on the 10 tracks, from guitar and bass to drums and keyboards, in addition to the vocals.
The LP is available for pre-order at
http://new.merchnow.com/catalogs/psychic-babble
and can be purchased on limited edition blue, pink and yellow color vinyl.
And if you were wondering, yeah, that's Colin up there on the album cover as a boy pretending to be one of The Beach Boys in his kiddie pool.
FACEBOOK
|
MYSPACE
|
OFFICIAL