Gangbusters! Today - Turner Cody Releases
New Album Today via Tummy Touch
** Spinner streams album all week long! **
"His way with a lazy tune recalls Townes Van Zant. Undeniably charming"
- Uncut
New album features Herman Dune, Jon Natchez & Kelly Pratt of Beirut, and is mixed by Dan Myers (Adam Green)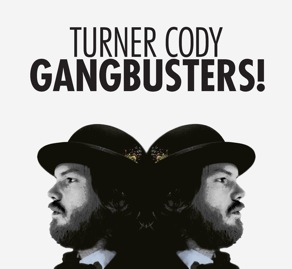 Anti-folk superstar, Turner Cody, releases his latest opus today (May 17) via Tummy Touch Records. Gangbusters! is the latest recording from a young songwriter whose story is already an accomplished one. Over twelve years and nine albums, Turner Cody has molded himself into an artist of great form and scope whose vision blends the old with the new, the hope-filled with the melancholic, the sacred with the profane.
Gangbusters! was conceived in the vein of heartache and the redemption of love. "The Only One I Had Is Gone," "Can You See Me, Mon Amour" and "Lost As Lost Can Be" narrate the pathos of failed relationships, and the tragedy of unfulfilled expectations. "Au Revoir" is a classic modern breakup song.
The latter half of the album is a testament to love found culminating with the anthemic "Nobody Like You," and ending with the symbolist imagery of "You Know That About Me," which expresses the joys, and sober realities, of true love and commitment.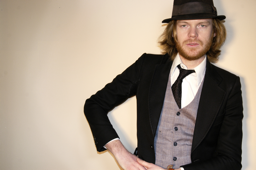 Gangbusters! is Cody's third studio album with Herman Dune, and many of the tracks were fleshed out over their two years on the road together. The lyrical flare displayed on previous Cody albums are here given a color, meter, and phrasing as never before. Jon Natchez and Kelly Pratt (both of Beirut) add melody and texture in poignant horn arrangements that add depth to the vocal track. For the final mix, Dan Myers (Adam Green) worked well to turn live studio takes into a mature, well-balanced final product. Gangbusters! will stand as a prime example of infallible contemporary songwriting.
Gangbusters! will be streaming all week long at
Spinner.com
. Check out the stunning video for "Back In The Land of The Living" at
Baeble Music
(and Baeble TV),
Mevio
, or
AOL Music
.
"Reaping a rich seam of Americana, this is sassy for sure but soulful, rustic rock which owes as much to the Grateful Dead as it does to trendier influences like Dylan and Cohen. And its all the better for it." - Flux
[MP3] Back In the Land of the Living
TOUR DATES
5/24 Brooklyn NY - Knitting Factory (Deli BEAF)
6/7 Brooklyn NY - Union Hall
8/14 Los Angeles CA - LA Roots Roadhouse Fest
OFFICIAL SITE