TORONTO ELECTRO-NOIR TRIO THE FUTURELESS RETURN WITH THE LATEST INSTALLMENT IN THE FUTURA TRIPTYCH, ANNOUNCING THE RELEASE OF FUTURA2.
"Sounds like Depeche Mode in a bar fight" - Now Magazine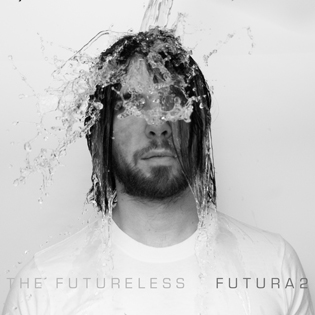 Hailing from Toronto, but sounding more akin to the hybrid electro-noir sounds coming out of Berlin and London, THE FUTURELESS return with Futura2, the second EP installment in the FUTURA triptych release series, out this June the 13th.
A brief history on the band takes us back to 2009 when The Futureless met prolific indie producer Shawn Lefebvre (Dragonette, Muse, LA Guns, Cancer Bats) and began recording what would become the Futura Triptych: 3 separate EPs with a seamless, cognitive thread. Sean-Patrick, one-third of the trio (all incidentally named Sean/Shawn/Shaun) elaborated on the concept - "Each part of the triptych is a microcosm of the whole with peaks and valleys; ebbs and flows both singularly and totally. Futura2 is the middle of the triptych so it has some added weight to it. Futura2 takes you from the more pop-oriented "Future Perfect" and "Break Blow Burn" but quickly dissolves into the dark, trip-hop influenced "Waiting For Rain" and the melancholic "Modular Hope".
In 2010, the band released Futura as a way to test their sound with audiences and critics. With very little hype, Futura garnered international praise, college radio air-play (peaking at #25 on Earshot!) and was lauded by the online blog community in Canada, US, UK, Netherlands and New Zealand. Based on the success of the soft and scant release of Futura, the band recently re-released Futura, but this time with the added bonus of having made the EP available for purchase via a digital distribution deal with Island Records.
The Futureless will release Futura2 on June 13 2011. Their moody pop sound echoes the 80's but shows a definitive movement towards a new, modern style some have called "post-dance". The Futureless' rigorous touring plans include cities across North America and Canada throughout the remainder of the year, with a full tour schedule out shortly. To keep our appetites whet in the meantime, the guys have just finished working with Swedish electronic musician/producer Anders Ilar on remixes and several original songs to be released both here and overseas.
Myspace.com/thefutureless
Twitter.com/thefutureless
Facebook/futureless