THE FAINT DOOM ABUSE Out April 8 On SQE Music
Limited Edition Double LP Out Now
Spring Tour Dates Announced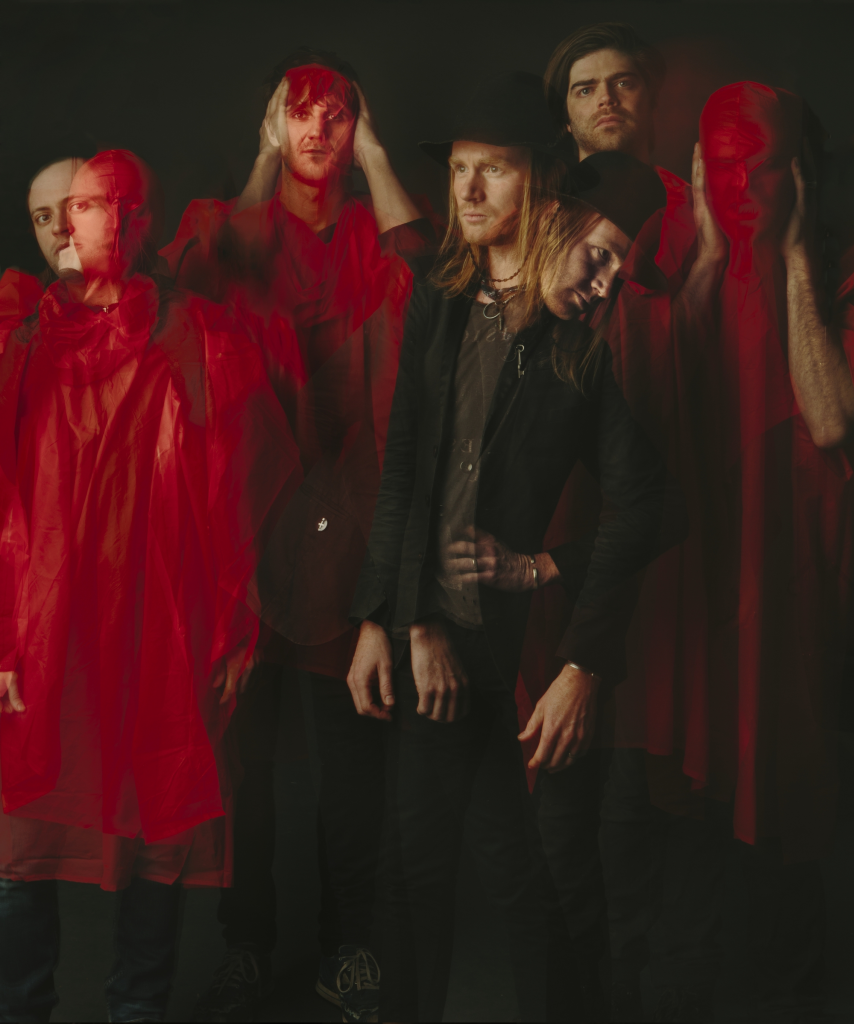 THE FAINT will return this spring with their sixth album,
DOOM ABUSE out April 8 via SQE Music. Stereogum premiered "Dress Code" from DOOM ABUSE and last month Pitchfork premiered the video for the album's lead off track "Help In The Head"
which was directed by Tim Nackashi (Maroon 5, One Republic).
DOOM ABUSE
Deluxe Double LP, limited to 500 copies, is available now at select indie stores and
Insound
.
DOOM ABUSE
standard LP
and
CD
can be pre-ordered in the
SQE online store.
Additionally the album is available for
pre-order now at iTunes
. Fans that pre-order
DOOM ABUSE
through iTunes will receive 5 downloadable tracks instantly.
THE FAINT will embark on a national headlining tour that will kick off on April 24th in Des Moines at Wooly's and continue onto major markets including Atlanta, Philadelphia, Boston, New York, Washington D.C., Chicago, Portland, Seattle, San Francisco and Los Angeles. The tour will conclude on June 13th in the band's hometown of Omaha at the Sokol Auditorium.
To understand
DOOM ABUSE
and its raw, visceral aesthetic you have to understand its birth story. You have to understand that after touring for a year on their 2008 self-released album
Fasciinatiion
, an album that took several years to write and produce, THE FAINT ceased to exist. The musicians were burned out, uninspired and could no longer find the most important element of any musical creation: fun. They went their separate ways, pursued other sorts of music in other projects, sometimes together and sometimes separately, and learned new ways of channeling sound.They remembered what drove their songwriting in the first place.
Then, in the spring of 2013, THE FAINT existed again. Anxious to make new music the band recorded a 4-song white label 12" they referred to as "Preversions." That music, primal and punk rock in its approach became the unplanned blueprint for DOOM ABUSE.
The band booked time with longtime collaborator
Mike Mogis
to mix the album before even really having songs written. There was no specific concept, just a sense of wanting to capture moments of real passion and invigorated glee. Whatever came out while writing in the band's Omaha studio and rehearsal space would become their next album. Since much of
Fasciinatiion
was made sitting behind computers, the musicians wanted to embrace a live sensibility and collective rawness. A lot of the record was created live in the room, with first takes and first ideas taking precedent.
The entire album took only about three months to create. It reflects specific experiences from a specific time and sounds unlike anything else. And in its final iteration, you can see the patterns in
DOOME ABUSE's
songs. The ideas and themes become clear. For Todd Fink, many of the album's lyrics were created automatically in a stream of consciousness. In the moment he didn't know that he was centered on certain lyrical obsessions, mostly connected to the human brain and its functions.
The music, too, connects. From boisterous, static-laced opener
"Help In The Head"
to propulsive aggressor
"Evil Voices"
to ambient and layered closer "Damage Control," the album explores different variations of THE FAINT as a live rock band. Their history as an innovative dance act lingers, years of obsession with crafting a new style for the dance floor seeping into each song, but here and now, the band wanted to make songs that capture the sheer power and collaborative nature of their onstage performances. The songs differ and balance each other out but all share the same space and overarching tone, another pattern seen after the fact.
The birth of DOOM ABUSE in many ways, is in parallel with a rebirth of the band itself. THE FAINT, started in Omaha in the mid-'90s, have always created against the grain, disinterested in making anything except what their own inspiration drives them to make. Each album since their 1998 debut Media has shifted and evolved that desire. Some albums, like 1999's Blank-Wave Arcade, came from urgent, short recording processes while others, like 2004's Wet From Birth, were more carefully constructed. The musicians themselves are the constant, together embracing a style that is truly unlike every other band out there. While DOOM ABUSE harkens back to Blank-Wave Arcade's immediacy in some ways, it opens a new door. Inside is exactly where THE FAINT want to be now.
The Faint's Upcoming Tour Dates
April 24 - Des Moines, IA @ Wooly's
April 25 - Madison, WI @ Barrymore Theatre
April 26 - St. Louis, MO @ The Ready Room
April 27 - Lawrence, KS @ The Bottleneck
April 30 - Tulsa, OK @ The Vanguard
May 1 - Dallas, TX @ Granada Theater
May 2 - Austin, TX @ The Belmont
May 3 - Houston, TX @ Warehouse Live - Ballroom
May 6 - Fort Lauderdale, FL @ The Culture Room
May 7 - Lake Buena Vista, FL @ House of Blues
May 9 - Jacksonville Beach, FL @ Freebird Live
May 10 - Atlanta, GA @ The Masquerade - Heaven
May 13 - Philadelphia, PA @ The Trocadero Theatre
May 14 - Brooklyn, NY @ Music Hall of Willamsburg
May 16 - Boston, MA @ Royale NightClub
May 17 - New York, NY @ Webster Hall
May 19 - New York, NY @ Bowery Ballroom
May 20 - Washington, DC @ 9:30 Club
May 22 - Cleveland, OH @ House of Blues
May 23 - Chicago, IL
@ Metro
May 24 - Minneapolis, MN @ Fine Line Music Café
May 27 - Boise, ID @ Knitting Factory
May 28 - Spokane, WA @ Knitting Factory
May 30 - Seattle, WA
@ Neptune
May 31 - Portland, OR @ Roseland Theater
June 1 - San Francisco, CA @ The Independent
June 2 - San Francisco, CA @ The Independent
June 5 - Santa Ana, CA @ The Observatory
June 6 - Los Angeles,, CA @ The Roxy Theatre
June 7 - Los Angeles, CA @ The Roxy Theatre
June 8 - Los Angeles, CA @ The Roxy Theatre
June 11 - Salt Lake City, UT @ The Depot
June 12 - Englewood, CO @ Gothic Theatre
June 13 - Omaha, NE
@ Sokol Auditorium
For more info, please visit: