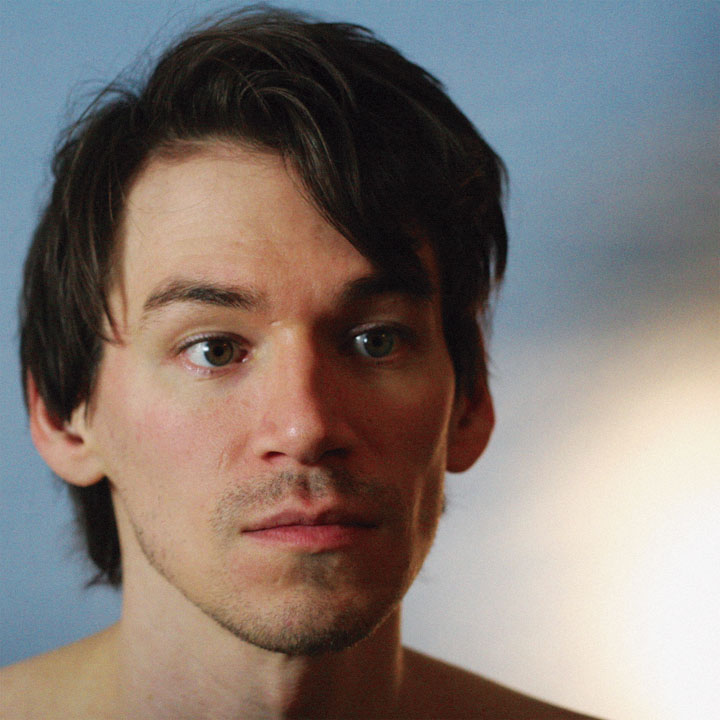 Jay Arner returns to the United States of America
for a Calvin Klein Jeans sponsored-tour to and from the world famous SXSW Music Festival!



His self-titled debut album is out now on Mint Records and Geoff Arner from the Jay Arner band created a wonderful video designed to alert Americans of their impending tour dates...



"If you've been waiting to see us in such cities as Chico, California U.S.A, I'm here to tell you your wait is over!"

What the press is saying about Arner's debut:
"...Arner expertly folds sour feelings into his semi-sweet sounds, and as "Midnight On South Granville" accumulates quivery layers of analogue synths and builds gracefully to its conclusion, it becomes quietly riveting." Pitchfork
"The 10-song set is made of analog synths, shimmering guitars, propulsive drums, and playful bass lines. But at the center of it all is Arner's voice — a sonic smile capable of soothing highs and lovely lows" SPIN

"...a concise set of songs that highlight the multi-instrumentalist's arsenal of capabilities."NPR's World Cafe
"...a two-minute reminder of what's great in bedroom pop/rock." The FADER
"What I continue to discover and marvel at with Jay's music are the myriad stylistic passages chosen, where you never know what vehicle of sound will be used to convey the sentiments and songs from one of Canada's most exciting songwriters/music-makers of today." IMPOSE

"...a pretty rad singer-songwriter out of Vancouver whose music falls somewhere between Ariel Pink and Mac DeMarco." NOISEY
"...comes off like Grizzly Bear letting loose of their carefully-crafted perfectionism and running wild with their emotions." This Is Fake DIY
"Swoon-inducing New Romanticism and feather-banged bombast is the top down, drive time soundtrack for summer '13." Weird Canada
US Tour Dates:
March 1 - Heaven, Vancouver, BC w Tough Age
March 2 - Heartland, Seattle, WA
March 3 - Bunk Bar, Portland, OR
March 4 - TBA, Chico, CA
March 7 - Echo Country Outpost, Los Angeles, CA
March 8 - TBA, Tempe, AZ
March 9 - Topaz, Tuscon, AZ
March 10 - El Cosmico, Marfa, TX
March 11-15 - SXSW, Austin, TX
March 17 - Gold House, Albuquerque, NM w Tough Age
March 18 - TBA, Flagstaff, AZ w Tough Age
March 19 - Hellpop, Las Vegas, NV w Tough Age
March 20 - Muse Café, Provo, UT
March 22 - Neato Burrito, Spokane, WA w Cult Babies
For years, Vancouver multi-instrumentalist Jay Arner has teamed up with others to translate the sounds in his head.
He's fronted an indie rock band, played synthesizers and samplers in a pop duo, manned the drums for a piano-punk songwriter, and held down the bass in a eight-member collective. Along the way, he's also become a sought-after producer and remix artist, working out of the legendary Hive studios and recording acts like Mount Eerie, Apollo Ghosts, Rose Melberg, No Gold and many more.
Now, finally, he is going it alone. Every sound you hear on his eponymous debut album — due out this summer through Mint Records — was self-recorded by Arner in his 72-square-foot practice space using a precariously perched desktop computer and his home recording gear. The sum of his many talents, these 10 songs sizzle with DIY energy and encompass the scope of the songwriter's diverse resume.
Opener "Midnight on South Granville" sets a dark tone with its coldly mechanical intro before flourishing into a lush post-punk synthscape that reflects Arner's love of analogue electronics. Elsewhere, the bass-heavy pulse of "Broken Glass (In the Hall of Shattered Mirrors)" draws on '70s pseudo-funk, while "Wildest One" is an abrasive surge of distortion and "Don't Remind Me" is a soaring pop anthem that recalls classic Murderrecords songcraft. The lyrics are filled with self-doubt and wry cynicism, but don't expect confessional heartbreak — these timeless melodies and intricately wrought arrangements are filled with noisy pop sweetness, and there's not an acoustic guitar to be found.
Given that Arner wrote, performed, recorded and mixed every note on the album, it's only fitting that it's self-titled. The cover artwork is a close-up photographer of the man's face. This is him at his most unfiltered and uncompromising, with only his musical whims to answer to.