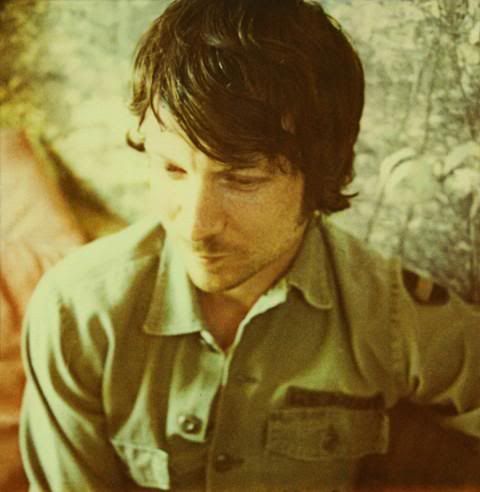 LOS ANGELES, January 13, 2010 - Sea Wolf burst into 2010 riding the wave of one of the biggest cultural phenomena in recent memory, "Twilight: New Moon," the wildly successful vampire franchise, with original song, "The Violet Hour." This followed the release of the band's acclaimed sophomore album, White Water, White Bloom, on Dangerbird Records, as well as a national headline tour. Next month, Sea Wolf is picking up again with a new single and more touring.
On February 3, the sextet will team up with The Album Leaf for a West Coast run that will stretch as far north as Vancouver and culminate with a hometown show at the El Rey Theatre in Los Angeles. Sea Wolf's orchestral pop narratives will serve as a perfect primer for The Album Leaf's dreamy and cinematic soundscapes. Single, "O Maria!" will impact radio late January and Alex Brown Church, aka Sea Wolf, will be guest hosting MTV2's "Subterranean" in the coming months.
Heralded by Amazon.com as one of the Top 100 albums of 2009 and described by the Austin-American Statesman as "an eclectic brand of indie-folk in the vein of the Decemberists," White Water, White Bloom, is a masterful marriage of vivid storytelling and intricate instrumentation. Relix exclaimed: "Church and his fellow musicians craft an overwhelming sonic landscape that is almost visually palpable."
SEA WOLF ON TOUR WITH THE ALBUM LEAF
February 3 - Sacramento, Calif. @ Harlow's
February 5 - Portland, Ore. @ Dour Fir Lounge
February 6 - Seattle, Wash. @ Neumo's
February 7 - Vancouver, BC @ Rickshaw Theater
February 8 - Bellingham, Wash. @ Nightlight Lounge
February 9 - Eugene, Ore. @ WOW Hall
February 11 - Santa Cruz, Calif. @ The Crepe Place
February 12 - San Francisco, Calif. @ Great American Music Hall
February 13 - Los Angeles, Calif. @ El Rey Theatre
SEA WOLF:
www.seawolfmusic.com