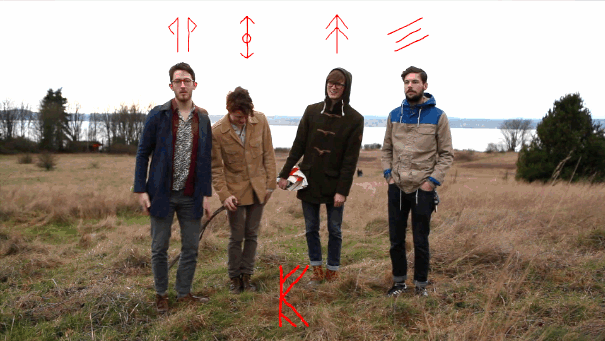 Kithkin's First Full-Length Album, Rituals, Trances & Ecstasies for Humans in Face of The Collapse, Is Being Released by Pesanta Urfolk on April 15th.

Watch Their Video for the Track "Fallen Giants" Off of the New Album HERE.
Kithkin
are a Cascadian youth tribe out to spread the hidden knowledge of the forests. Through its performances, Kithkin hopes to confront crowds about the impending 'end of things' through witchee rhythms and chaotic sorcery.
Their first full-length album, Rituals, Trances & Ecstasies for Humans in Face of The Collapse is treepunk for potential heroes who want to have a good time, even when the world has been engulfed in magefire. It is intended for questing, thrashing, and confronting the end of things. The album will be released via the label Pesanta Urfolk on April 15th.

UPCOMING DATES:
02.15.14 – Leavenworth, WA @ Leisure Games Festival
04.11.14 – Seattle, WA @ Neumos (Record Release Show)
05.31.14 – Spokane, WA @ Inland Music Festival